The Complete Dropshipping Automation Software
Our fully configurable dropshipping automation tools let you synchronize supplier inventory automatically and fulfill orders with the click of a button.
Start Free Trial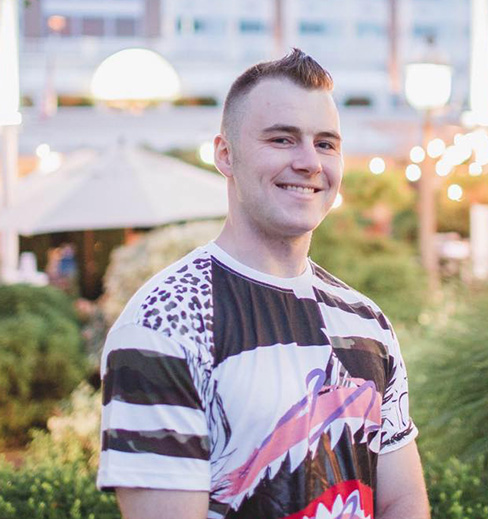 I've done over $100K from Sell The Trend and now have tools for video creation, Facebook targeting, landing page design as well as product research.
---
Kyle Brattan
Member Since 2020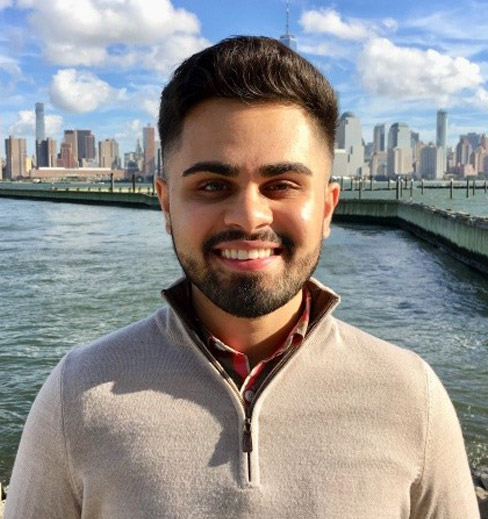 I am projecting products I have found on the site to generate $40,000 in sales by the end of this month. Cheers to Sell The Trend for serving as a platform to easily find winning products.
---
Yash Shah
Member Since 2019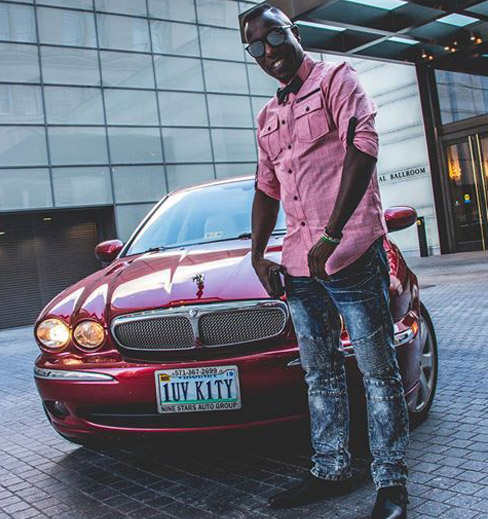 As I close another month with $10,000+ in sales, I cannot forget to thank SELL THE TREND. I want you to know that with persistence, commitment & patience, you can become a "Success Story" too.
---
Nelson Muriuki
Member Since 2020
Key Benefits
Increase Customer Retention
Automated dropshipping order fulfilment means fast, accurate shipping and informed customers thanks to automatically generated tracking info. That means happy customers who become customers again.
Get Started
Reduce Store Management
Your dropshipping business is a path to independence— but not if you're spending countless hours managing the ongoing tasks associated with running it. Automation gives you more time to be creative and pursue your goals.
Get Started
Eliminate Costly Mistakes
The more human input your store has when it comes to basic functions, the more chance for costly errors. Automation helps your dropshipping store run like a well-oiled machine.
Get Started
Why do I need to automate my dropshipping store?
At Sell the Trend, we believe that letting computers complete simple, repeatable tasks means people like you are freed up to do what people do best— be creative, build your business, and find unique products suited to your store.
Plus, manual entry means potential mistakes— missed orders, incorrect addresses, and more. With a business built on reputation, automation helps eliminate poor customer experiences at every step of the selling journey. Try It Now
Discover the Power of Automated Dropshipping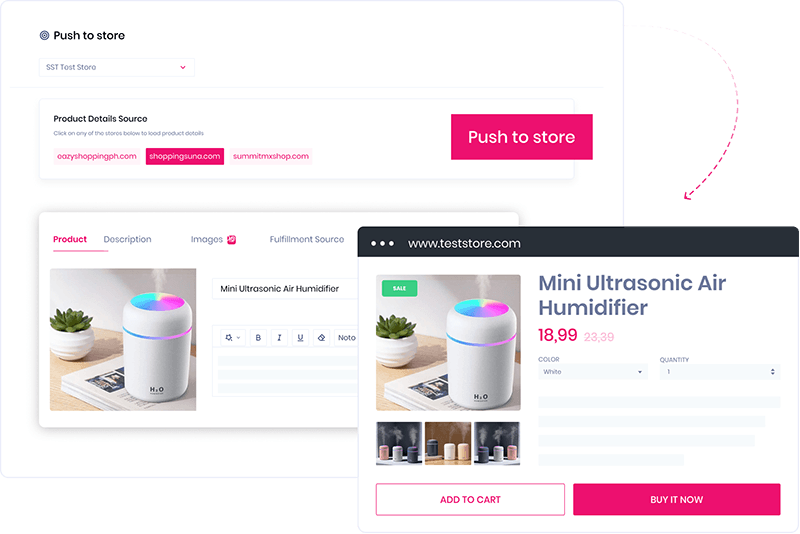 1-Click Push To Store
Create high-conversion product pages in seconds, allowing our automation capabilities to do the rest.
Get Started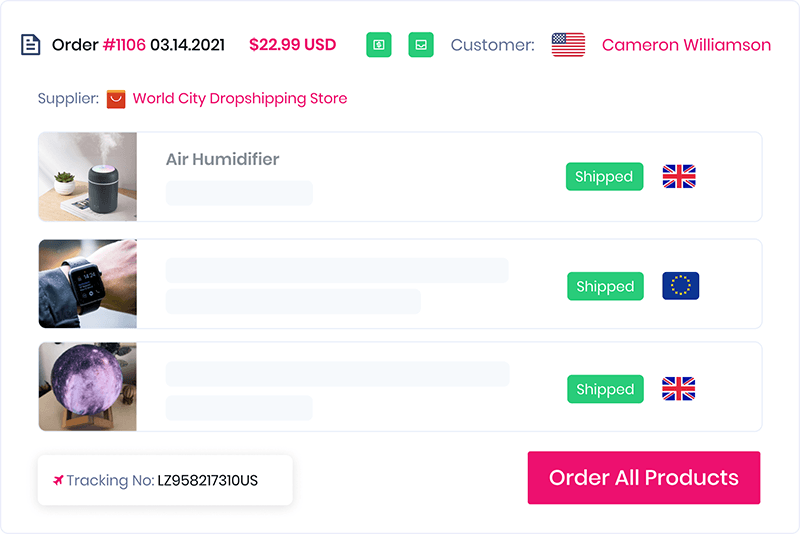 Automatic Order Fulfillment
Never have a missed or incorrect order again. With automated dropshipping order fulfillment, Sell The Trend becomes your most dependable order fulfillment employee.
Get Started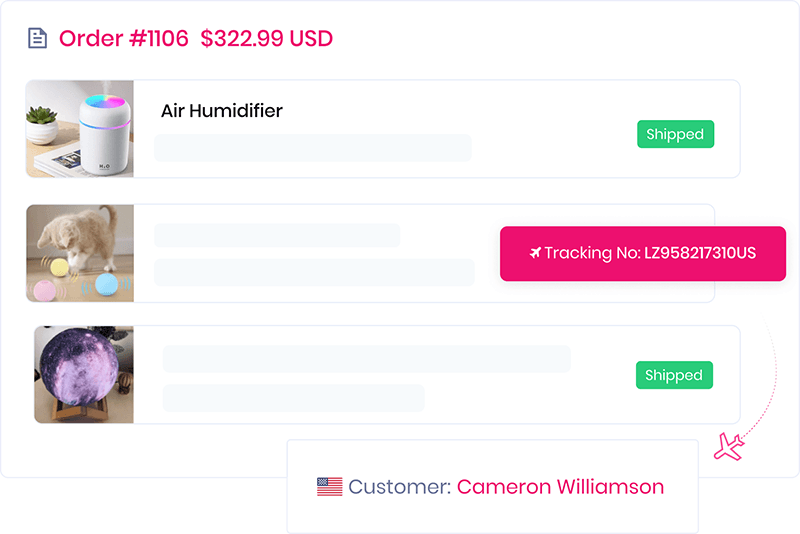 Inventory Sync & Automated Tracking
Keep inventory in-sync with your supplier seamlessly and Send tracking info to customers automatically for end-to-end shipment visibility
Get Started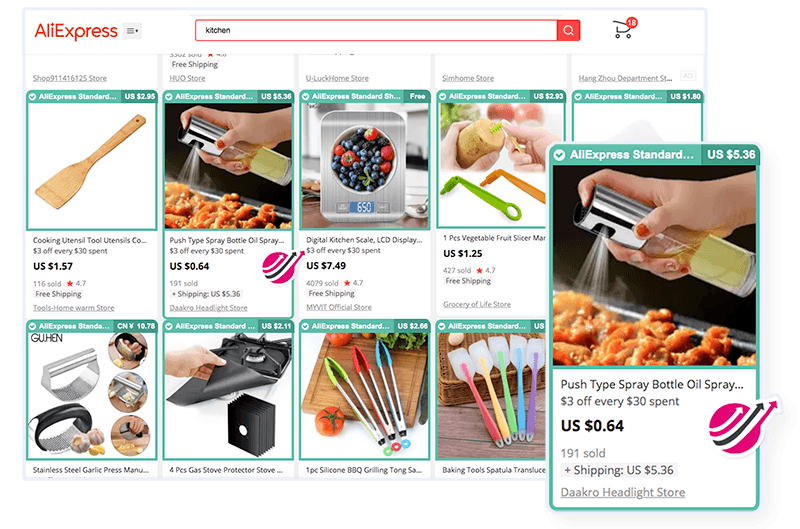 Custom Chrome Extension
Import products directly from Aliexpress or CJDropshipping on your browser with one click
Get Started
Check Out More of Sell The Trend's Powerful Features