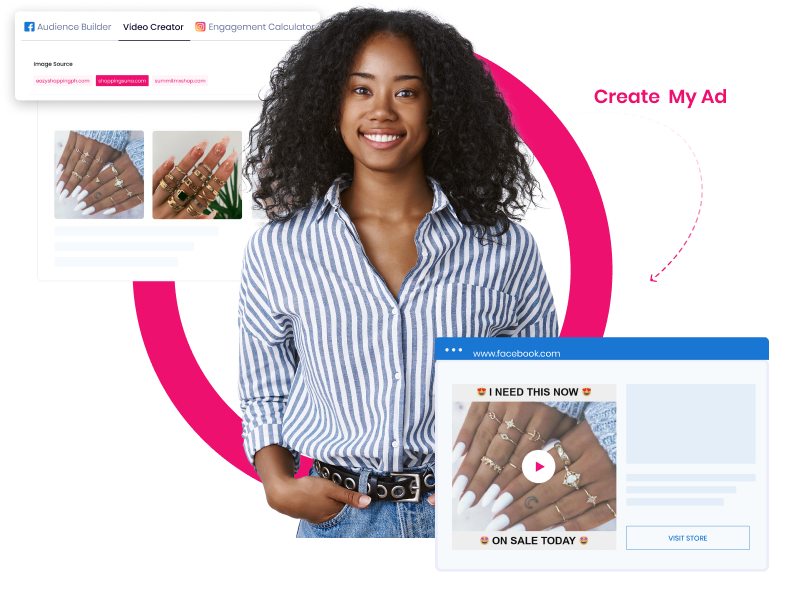 The Facebook Audience Builder That's Built for Dropshipping
Reach the right customers.
Spend less doing it.
That's the power of our Facebook Audience Builder.
Build Your Audience
2.7 Billion Active Users. Countless Potential Buyers. One Way to Find Them.
Facebook marketing is one of the most powerful tools for dropshippers, but targeting the right audience can be complex, time-consuming, and expensive.
With our Facebook Audience Builder, we'll identify the perfect audience for your specific product and supercharge your advertising ROI. Never waste another marketing dollar with Sell The Trend's platform built specifically for dropshippers like you.
You have the perfect product.
We'll find the people who can't wait to buy it. Get Started
Why Sell The Trend for Facebook Advertising?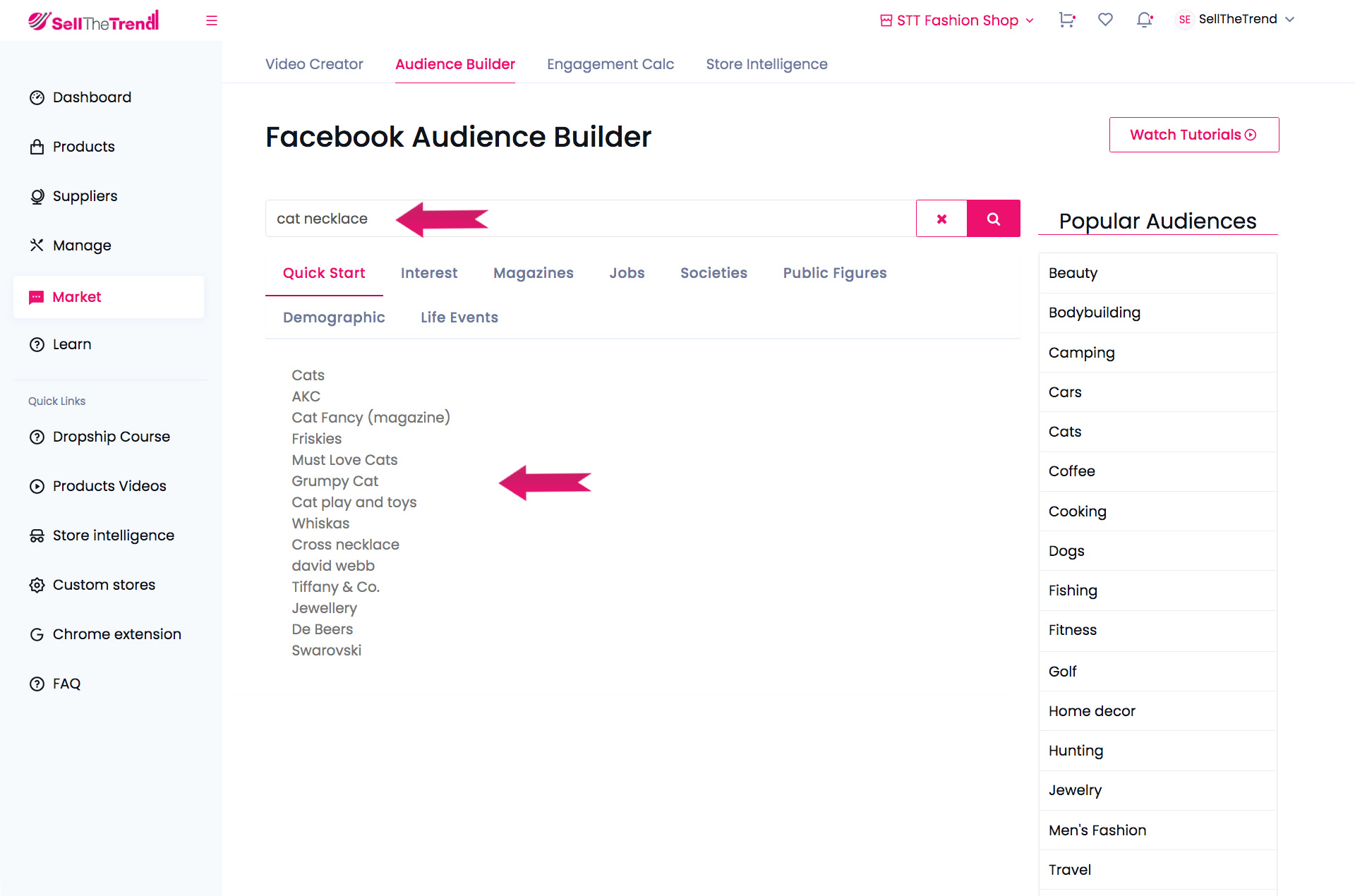 Instantly Identify Your Perfect Customers
Sell The Trend takes the guesswork out of building the right audience for your products.

Start by entering your specific product or niche and receive instant audience insights, then go deeper to identify the perfect target for your next ad campaign.
Get Started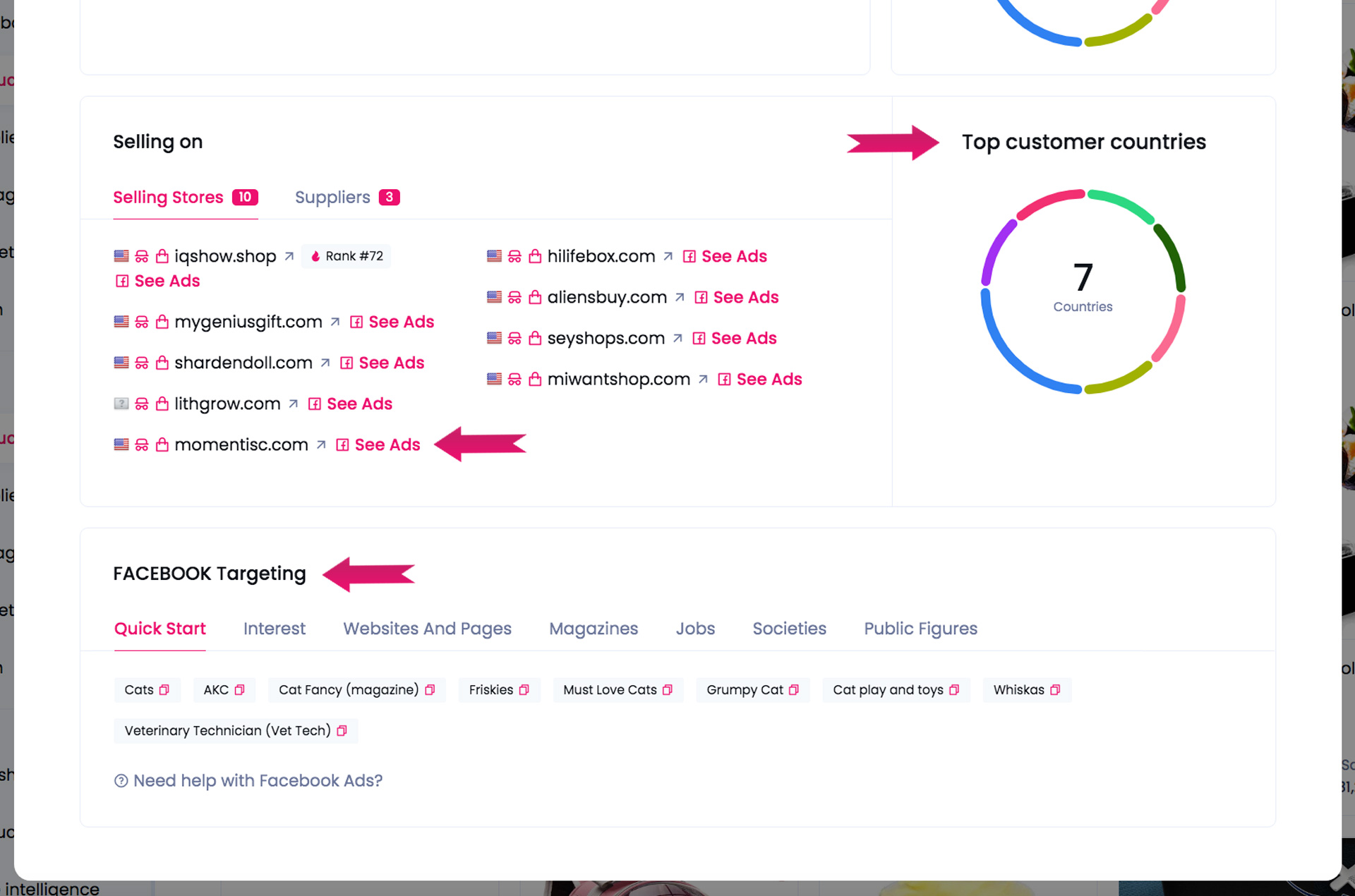 Bigger Ad Impact, Smaller Ad Budget.
When you match the right audience with the right product or online store, every ad you run has more impact, greater ROI, and allows you to do more with less when it comes to your marketing budget.

We'll identify your ideal customers based on interests, online behaviors, demographics, and more.
Get Started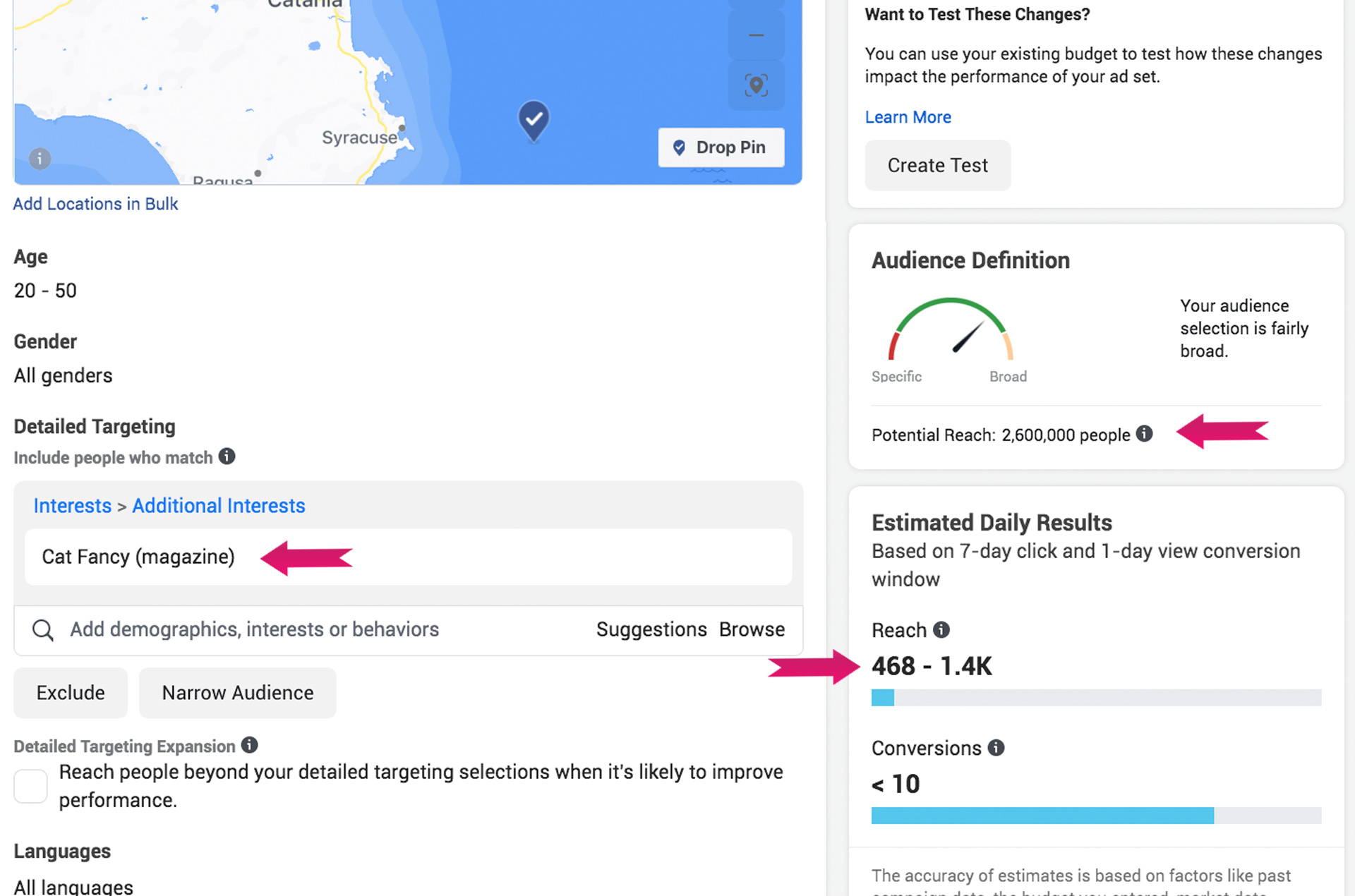 Create Optimized Ad Campaigns in Seconds
Once we've identified the perfect audience for your campaign, you can transfer our customized audience data directly to your Facebook ad campaign setup.

That means you can go from your automatically generated audience to an active campaign in just seconds.
Get Started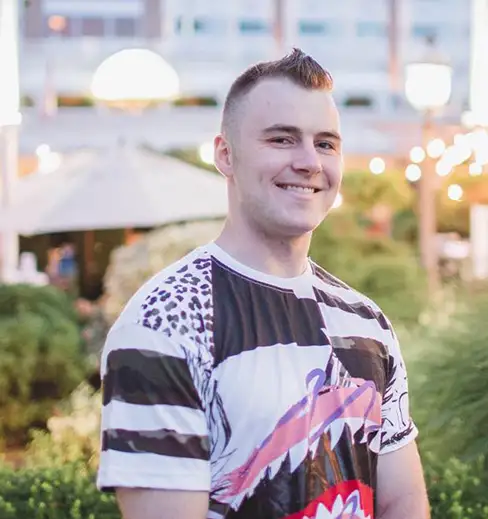 I've done over $100K from Sell The Trend and now have tools for video creation, Facebook targeting, landing page design as well as product research.
---
Kyle Brattan
Member Since 2020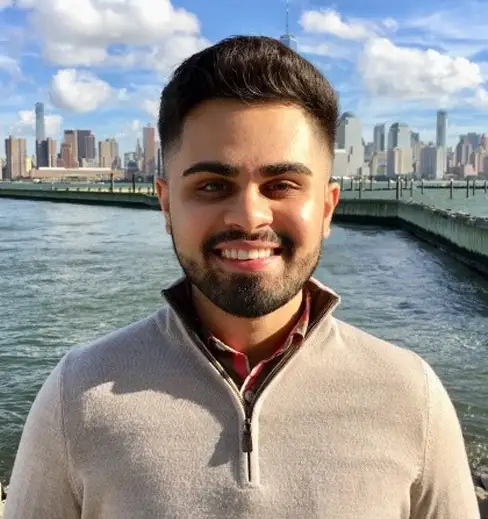 I am projecting products I have found on the site to generate $40,000 in sales by the end of this month. Cheers to Sell The Trend for serving as a platform to easily find winning products.
---
Yash Shah
Member Since 2019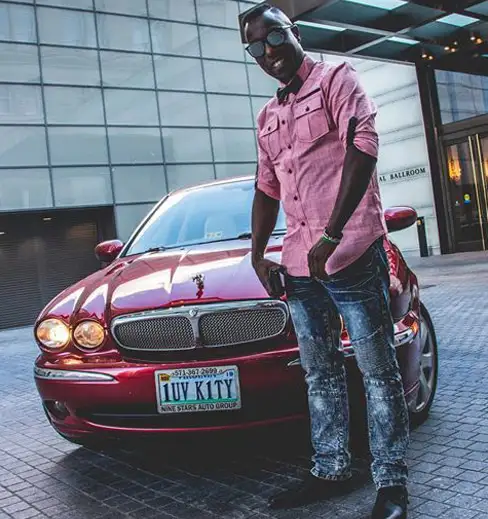 As I close another month with $10,000+ in sales, I cannot forget to thank SELL THE TREND. I want you to know that with persistence, commitment & patience, you can become a "Success Story" too.
---
Nelson Muriuki
Member Since 2020
Frequently asked questions
What is a facebook audience builder tool?
A Facebook audience builder defines the targeted audience for your product. It finds the relevant people to market your product that enhances your overall ROI. As a result, you spend less on Facebook ad campaigns because you are only marketing to a tailored audience.
Why should you use an audience builder?
You can easily find the perfect customers for your product and have a bigger impact on your marketing campaign with less ad revenue spent. Some ad builders also help you create optimized ad campaigns within seconds.
Check Out Our Other Powerful Marketing Tools
Video Ads Creator
Create professional & impactful ads that drive sales
Learn More
Influencer Engagement Calculator
Measure influencer impact for maximum ROI
Learn More