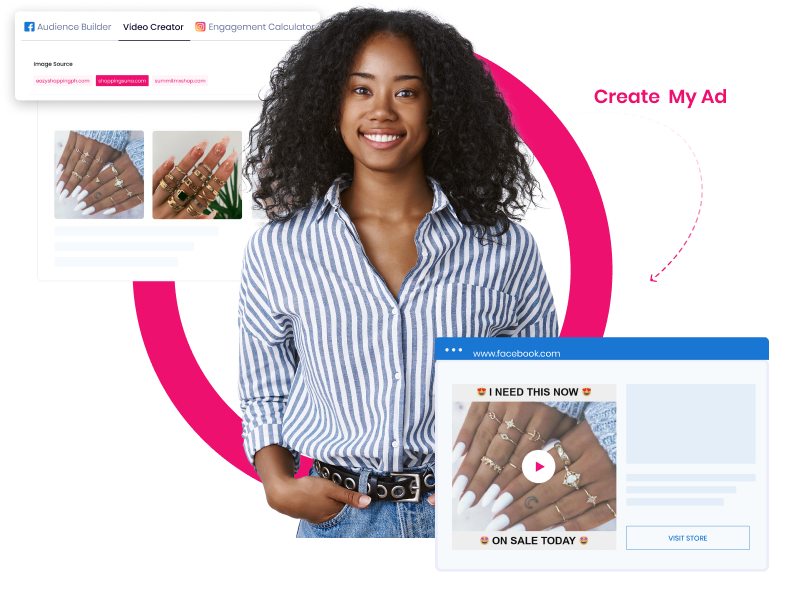 Dropshipping Video Ads Creator
Video is a powerful marketing tool, but marketing videos and ads are expensive and time-intensive to produce. Not anymore, with Sell The Trend's dropshipping video ads creator, you can simply set a few parameters and watch as we automatically create an effective, polished video that make your products irresistible.
Try For Free
What's the one downside of online shopping? You don't get to experience the product in person before buying. Customers want confidence, and they can't get that from an image. Product videos give an impression of professionalism for your brand, but also give a more complete look at the product itself.
For customers that are unsure, videos can mean the difference between a missed opportunity and a sale. Try It Now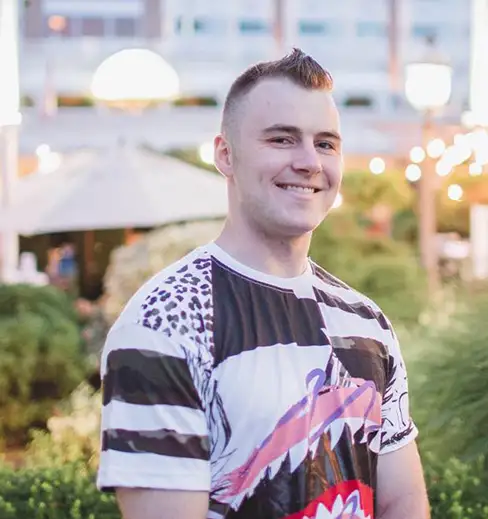 I've done over $100K from Sell The Trend and now have tools for video creation, Facebook targeting, landing page design as well as product research.
---
Kyle Brattan
Member Since 2020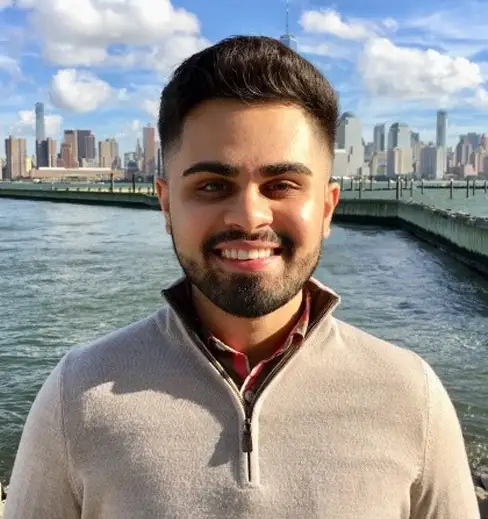 I am projecting products I have found on the site to generate $40,000 in sales by the end of this month. Cheers to Sell The Trend for serving as a platform to easily find winning products.
---
Yash Shah
Member Since 2019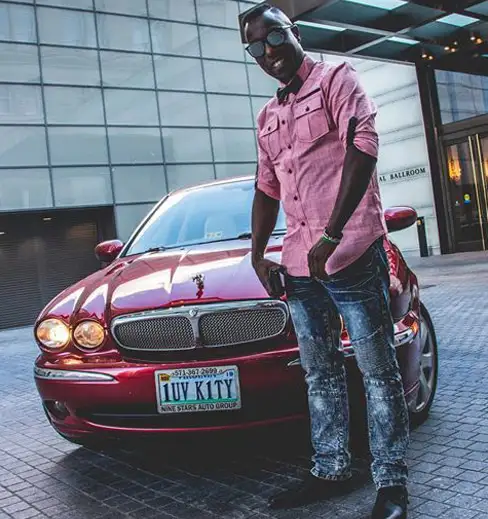 As I close another month with $10,000+ in sales, I cannot forget to thank SELL THE TREND. I want you to know that with persistence, commitment & patience, you can become a "Success Story" too.
---
Nelson Muriuki
Member Since 2020
Benefits of Video Ads Creator
Take Advantage of Video
If you're not using video to market your product, you're missing out on a massive potential market. Sell the Trend removes the high cost of video ads with polished, automatically generated video that's in-tune with current marketing trends and guaranteed to get engagement.
Get Started
Generate Trust in Your Store
Let's face it— the internet is filled with scams. So how do you convince customers you're not one of them? Professional video is one of the most effective ways of building trust that your product is real, quality, and available.
Get Started
Boost Engagement in Social Ads
Social ads with video perform better than text-only ads. Don't waste social ad spend with ads that don't engage— use video to boost your marketing ROI instantly.
Get Started
Simple, Yet Powerful!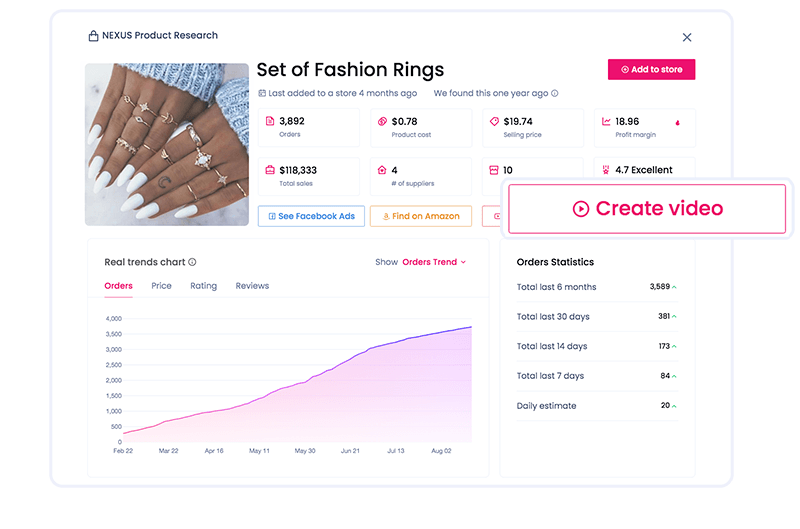 An Engaging Video From Any Product
Simply choose any product from Sell The Trend and start creating a video ad in seconds.
Create a Video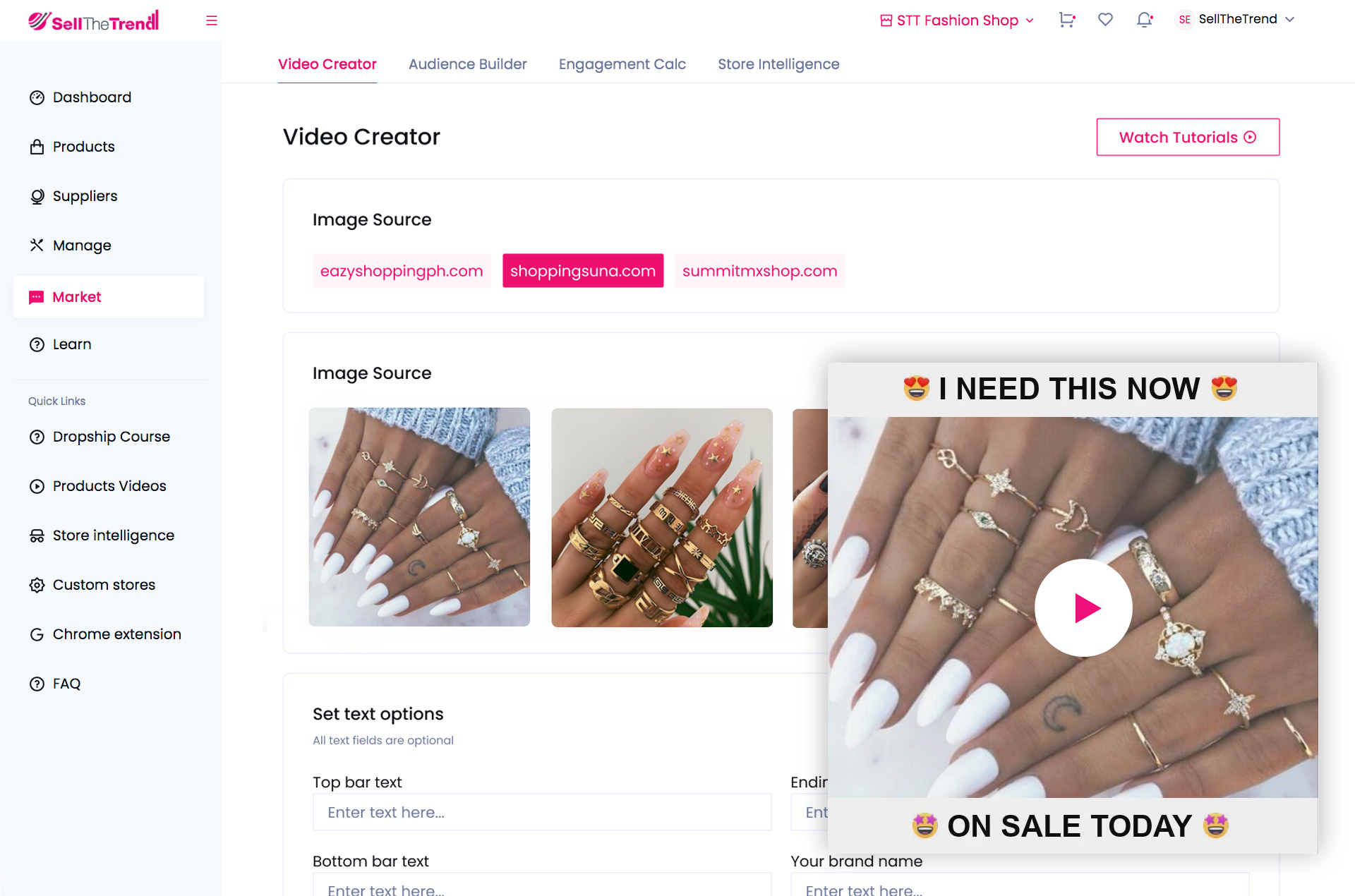 Fill In The Blanks
Choose titles, call to action, animations and music and produce videos that lead to sales in only a few clicks.
Create a Video
Frequently asked questions
Why do I need to make dropshipping ads?
Video ads add sound and movement to your ad copy and are more noticeable by the audience. It is an effective way to boost your engagement rate and stand out from the competition.
What are dropshipping video ads best practices?
Identify your targeted audience, determine the social media platforms, campaign goals, ad content, and hire a professional video editor or AI ad creator for your dropshipping ad. Make sure your video ad is visually appealing and speaks to your target audience.
What should you look for in a dropshipping ad creator?
A dropshipping ad creator must be easy to use for general users. Ideal ad creators already have a lot of templates to choose from. Some even let you put in the text, images, your brand logo, and do the rest of the job themselves.
Check Out Our Other Powerful Marketing Tools
Facebook Audience Builder
Reach the right customers with laser targeted Facebook ads.
Learn More
Influencer Engagement Calculator
Measure influencer impact for maximum ROI
Learn More