Ecom Influencer: Ebenezer Frimpong
Ebenezer Frimpong, who's first name literally translates to "Stone of Help" has been making a name for himself on YouTube dropping all forms of dropshiping knowledge. As one of the new stars of the Ecom community he's shown how you can make huge gains with very little spend as he did recently by making 1K in only $0.55 in Google Ad Spend. We caught up with him recently and he was nice enough to answer some of our burning questions!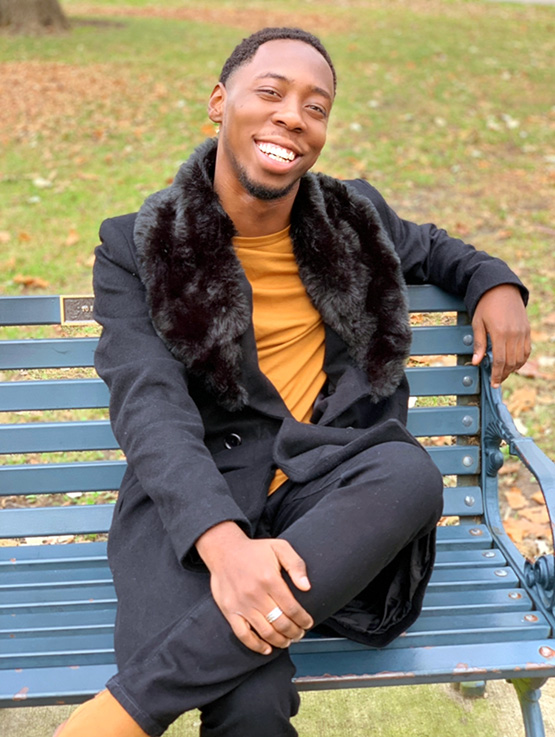 STT: When did you start out in ecom?
EF: I really started ecom in the summer of 2014 heading into my senior year of high school and I actually didn't even build that first store my self, I paid a company to build it for me on the bigcommerce platform. That store was a complete flop but I learned a lot from it.
STT: When did you have your first big success/winning product? what was the product?
EF: My first big success came around 2016 from a store I built in the hoverboard niche and with my method of dropshipping, I didn't just have one product that was doing well..I had multiple but my best selling product was called the Ninebot Mini and was selling it for $550 using a supplier from AliExpress & Singapore.
STT: Did you buy any toy/toys with your earnings?
EF: Buying new toys wasn't even on my mind haha I was like a shark who just tasted blood..I wanted more. My first and only thought was how do I continue to make more and explore the possibilities of dropshipping.
STT: What is something that most people don't know about you and they would be surprised to find out?
EF: My most prized possession is an HP Laptop I bought in 2015. It's a little broken now but it's the laptop that I made my first $1,000 online on.
STT: What do you like to do when you are not working?
EF: Focus on your goals and embrace every failure as a learning lesson but do not have tunnel vision to the point where you neglect the people closest to you. It's okay to go to that party, that football game, that dinner with your friends or family. Success tastes better when you don't lose your personal relationships to get it.
STT: What are you plans for the next 2, 5, 10 years… what is your future vision for your business?
EF: One of my biggest short terms goal is having physical product brand that I can proudly publicly attach my name to. As for my long term goals, I have a couple of different businesses I plan on getting into such as airbnb rentals, rental property in general, software, and mobile app development. Dropshipping was the beginning but I plan on branching out.
STT: Anything new you are working on that you are excited about?
EF: One of the biggest things I'm working on right now is perfecting my High Ticket Dropshipping course (www.frimpongecomacademy.com) and adding more content to it. Also plan on working on an aliexpress + google dropshipping course that may be released sometime December or early next year due to a ton of requests.
GET CONNECTED
Thanks to Ebenezer for taking some time for this interview and delivering a couple of words of wisdom. Now head over to his channel and give him a sub and you might learn a new tricks or two that will boost your sales and get you closer to your success goals.
Well, now you have a glimpse at the level of effort, dedication and passion it takes to become an Ecom Entrepreneur! Hopefully these interviews will inspire you to take action in achieving your success goals!